MOLIAE MUSIC ALBUM WHEN LOVE WAS DIVINE
Of the journey towards making Ms. Nichel Anderson's book "Mitsrayim: A Memoir of A Past Life In Ancient Egypt" into a feature film, with 1st music album "When Love Was Divine" by aka Nichel MOLIAE wrote all lyrics, mixing, arranged songs that will be on "When Love Was Divine" album with 2nd song releasing "You Know Me" on Thanksgiving Day.
Of existence, we have Nichel MOLIAE releasing her first Album "When Love Was Divine" with a  tba release, while the second song "You Know Me"  | Get PRESAVE Link Now:  https://found.ee/YouKnowMe | set to release globally that reinforces "True Love" and know of thyself for support to fund the "The M Film"  based on her book "Mitrsayim: A Memoir of a Past Life In Ancient Egypt" where power of choice brings forth the abundance to what real positive love is from Ancient Egypt and beyond. Listen to Remix song available only here: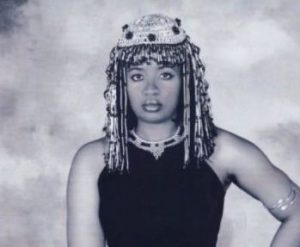 Listen to recent nichel episode
Tune in for NICHEL talking about her newest song, The Lyrics of "YOU KNOW ME"  of forthcoming album & funding goal to make the m film project.
Announcing the first MOLIAE Music Album anticipated to be release in 2023 with the first single released in 2022 entitled "When Love Was Divine" check it out and share it if you believe in the positive vibe True Love that souls can have for a happy journey together!
The single "When Love Was Divine" lyrics wrote and composed by Ms. Nichel Anderson with special guest offers a way to connect with our truest self of expression to tell someone how you feel in a loving and "giving" nature that both aspire for the best expression by mentally and spiritually growing together as learning how to share that produces the best type of balanced love.
SHARE THIS SONG IF YOU LOVE IT!
Stay tune for the first album by Nichel MOLIAE. Get the PRESAVE link for the first single song of album "When Love Was Divine."
Support the dream to fund "the M Film" be apart of the adventure and pursuit of true love for positive vibes.
Welcome, to the start of something wonderful as the first song released "When Love Was Divine" of the anticipated album released.
Get the download to 1st song | "When Love Was Divine"